November 24, 2018
11/23/2018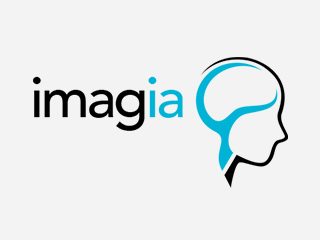 Christie Innomed, a leading Enterprise Imaging provider in Canada and Artificial intelligence (AI) platform provider Imagia, have entered into a collaborative agreement. Our common objective is to mobilize relevant scientific and clinical expertise, bring artificial intelligence capabilities to major international hospitals and accelerate the potential for AI-driven healthcare solutions.
Evidens, Imagia's AI-first healthcare solution is an end-to-end platform that enables collaborative AI research across hospitals while protecting institutional data ownership. The ecosystem stimulates machine learning research relevant to healthcare challenges, fosters evidence-based discoveries in personalized healthcare, and facilitates clinical adoption.
Imagia allows clinicians to fulfill the promise of AI in personalized healthcare by automating the design of AI solutions, a paradigm shift poised to shape the future of diagnostic imaging. Delivering a platform purpose-designed to empower clinicians to drive an AI discovery process seamlessly across data silos. "The partnership with Christie Innomed, whose expertise relies on designing tailored solutions, will allow us to address the complexity of converging data from fragmented sources." says Florent Chandelier, Chief Technology Officer at Imagia.
"We believe our AI-ready VNA (Synapse VNA™) is the perfect platform to allow health institutions to fully leverage and benefit from Imagia's AI technology. Paired with the EVIDENS platform, our highly scalable and interoperable solution will provide access and services to multiple hospital IT systems, and will allow healthcare enterprises to benefit from a shared and centrally managed solution. Synapse VNA stores any clinical content natively, securely, and renders its data as a single federated source available to EVIDENS." says Martin Roy, President and CEO, Christie Innomed.
Through our combined capabilities, we can unlock numerous healthcare efficiencies, including the potential to sharpen clinical trial stratification and augment existing molecular companion diagnostics. Ultimately, we deliver tangible benefits for patient screening, diagnosis accuracy, treatment choices, and follow up monitoring.
About Imagia
Imagia is an AI-driven personalized Healthcare company, with activities in medical devices and interventional procedures, imaging and diagnostics, personal health and disease management. Imagia developed EVIDENS, an AI-first platform for clinician driven end-to-end discoveries of predictive, diagnostic and prescriptive analytics. The company's mission is unite deep learning expertise and clinical insights to accelerate the advent of accessible personalized healthcare.
About Christie Innomed
Established in 1954, Christie Innomed develops, distributes, integrates and supports innovative medical imaging and health information management solutions improving Canadian healthcare.
Christie Innomed is a leading medical imaging distributor with over 200 dedicated specialists servicing over 1500 hospitals and clinics with their 5 offices throughout Canada. We are focused on bringing innovative technologies to Canadian healthcare institutions in the areas of medical imaging, medical informatics and healthcare IT solutions.