Synapse 3D provides caregivers several levels of tools to the user in packages called Base Tools, Advanced Cardiology, and Advanced Radiology Tools. Together, these packages provide comprehensive advanced image analysis.
Various, clinically useful analytic applications are available to analyze different body parts and images from many modalities. Extremely large images and image series (e.g. cardiac images) can be loaded directly into memory. Analysis is simple and easy using Image Intelligence™, Fujifilm's proprietary image recognition technology.
The 3D processing is optimized to the sub-voxel level to achieve the best imaging performance while providing the freedom to set object surface textures, 3D ray directions, and light attribute settings. Useful operations, such as clipping and interactive processing, can be performed in real time and rendering is available at multiple resolutions.
Synapse 3D uses thin client technology without the need of any proprietary hardware.
Basic Tools
2D/3D/4D Viewer
3D Compare
Combination
Slicer
3D Compositor
Fusion Viewer
PET-CT Viewer
Sector MPR
Dental MPR
Advanced Radiology
CT and MR Brain Perfusion
Nodule Analysis (RECIST & PERCIST Tracker)
Lung Analysis
ADC Viewer
2D/3D Fat Analysis
Liver Analysis
Cerebral Vessel Extraction
Advanced Cardiology
CT and MR Coronary Analysis
Cardiac Fusion
CT and MR Cardiac Functional Analysis
Calcium Scoring
MR Delay Enhancement
Aortic Valve Analysis
Optimized study display
Radiologists are able to add notes, save specific studies or save a particular image to review or discuss at a later date. Once reopened, the studies are presented in the same state, therefore removing the need to reorder and sort images prior to a conference, for example.
Compression without loss of quality
Synapse PACS makes the most of your infrastructure with Fujifilm's unique patented compression technology. This technology combines high compression ratios without sacrificing image quality. Fujifilm's unique approach allows on-demand access to the entire patient history.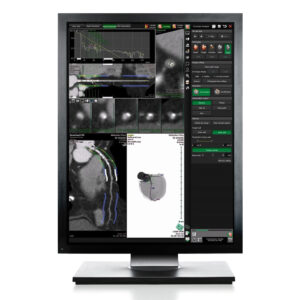 Multi-site PACS
A modern radiology department is an important division within the hospital infrastructure – not only in terms of network storage, but also in terms of workflow, therefore departments need efficient tools to create a radiology department without borders. Fujifilm has realized that to be successful, PACS must bring together multiple devices, each with its own location-based information systems and various user groups. At the same time it is important to remain scalable; Synapse PACS architecture contributes to this goal.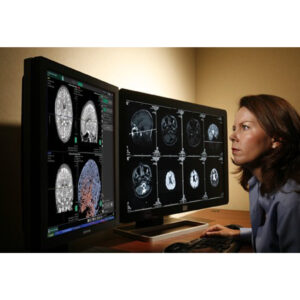 Integrating multiple information systems
Often there are advantages when multiple pages are combined into a common database, even if no common demographic information system exists. The consolidation of data sources is a unique technology from Fujifilm, which enables a single synapse database to manage image and text information from different facilities, each with different HL7 based information systems, therefore increasing efficiency.
Virtualization
The solutions with high performance, reliability and scaleability are more and more in demand in the healthcare market. Compared to traditional server configurations, virtualization is a significantly lower total cost of ownership (TCO) : lower energy costs, less heat and more efficient hardware utilization. The integration in an existing VMware environment and the use of available hardware resources (SAN, NAS, HSM) are very important to this cost-conscious market. Using VMware developed Fujifilm solutions addresses these key requirements. Fujifilm is an official member of theTechnology Alliance Partner (TAP) program and tests the Synapse products in the VMware headquarters in Palo Alto.
Powerful thin client option
Synapse 3D integrates to any PACS through desktop integration. Images, data and reports can be sent to PACS via DICOM transfer. With the thin client option, capital investment of a hospital is drastically reduced because high specification terminals are not required. Web data streaming makes it possible to analyze 3D images on any terminal in the clinical enterprise. Remote client access is available using VPN or SSL configurations, making secured access outside the hospital and clinic a reality.
Clinical applications
Synapse 3D excels with a multitude of comprehensive functional analysis applications. Fujifilm has high commitment towards product expansion with the constant introduction of new applications. Fujifilm will soon introduce the following clinical applications: MR Tensor Analysis with Craniotomy, CPR with endograph, Kidney Analysis, CT Cardiac – 4 chamber, Ablation Analysis, MR T2 Analysis, MR Flow Analysis.
Virtualization
Synapse 3D can be virtualized using VMware® ESX servers. Furthermore, Synapse 3D does not require any proprietary hardware such as video cards.
Vendor neutral
Synapse 3D accepts DICOM compliant medical images acquired from a variety of imaging devices, including CT, MR, CR, US, NM, PT, Angiography, etc.
Advanced image processing
Using award-winning proprietary algorithms, Synapse 3D's image recognition modules define excellence in imaging standards. The unique image recognition technology Image Intelligence used in Fujifilm's digital cameras is also adopted in Synapse 3D.
Snapshot workflow for efficiency
From one user to the next, snapshot workflows allow the work to continue forward. Snapshots allow streamlined workflow between pre-processing and reading of images, thus enabling efficient 3D tech – interpreter workflows.
Consistent User Interface
Because all Synapse 3D application tools are designed by Fujifilm, the software maintains a consistent user interface across all modules.

FUJIFILM: Focused on Continuous Innovation
Fujifilm Medical Systems is devoted to providing healthcare experiences that enhance the quality of life. From the development of the first web-based PACS system to new detector technologies such as ISS and Direct Optical Switching, Fujifilm Medical Systems continues to provide technological solutions that embody these values.
Fujifilm is constantly pursuing better solutions, from microscopy to outer space. Fujifilm Advanced Research Laboratories works in fields ranging from organic synthesis, to pharmaceuticals, to image processing, bringing continuous innovation and leading-edge products to a broad spectrum of industries. Fujifilm is a Fortune 200 global corporation powered by a dedicated international workforce, an annual commitment of $2 billion to research and development (R&D), and a steadfast pledge to empower customers through innovation. Fujifilm is dedicated to researching and developing cutting-edge technologies that will shape the future.
One vendor, one solution
From DR and CR digital X-ray systems, to women's health imaging systems, to the Synapse family of products that includes PACS, RIS, Synapse 3D, and Synapse Cardiovascular, to archiving and cloud storage, Fujifilm provides a comprehensive portfolio of solutions that allows health systems to integrate and consolidate data management, standardizing platforms across all imaging. Fujifilm provides the answers to increasing pressure on the efficiency and productivity of technologists and radiologists.